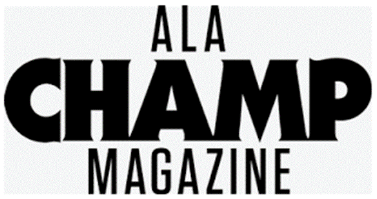 THE HOTEL BED IS INDEED THE MOST IMPORTANT ASSET IN THE HOTEL WHICH IS OFTEN OVERLOOKED BY MAJOR CHAINS.
Ala CHAMP; is an international arts and design website and print magazine, based in London and Tokyo.
Ala CHAMP aims to connect art and design as a new global language and understanding to lead the way for new views on society.
MICHELBERGER
The Leading Independent Hotel in Berlin Where Culture and Music Combine 
The go-to for independent, design-conscious and cultured travellers, the Michelberger offers accommodation, entertainment and dining at honest prices.
Originally conceived in 2004, the Michelberger is a family business, established by Tom Michelberger and his wife Nadine.
The Michelberger has 132 rooms, an all-organic restaurant, a café, wine bar and an outdoor courtyard for events and concerts.
The Michelberger encourages a hospitality model which is responsible, sustainable and socially-conscious. The food they serve is all organic or from farms they trust.
The Michelberger is renowned as an artist hangout: musicians, artists and designers all frequent the hotel, meeting their equally creative contemporaries in the lobby every day. You never know who you will meet there!
The design of the hotel is very 'modernism meets High Tech'.
Together with London based architects Jonathan Tuckey Design and Berlin-based architects GBP, the Michelberger recently re-created their fourth floor with 23 new rooms split into three categories: Hideout, Luxus and The Overlook.
All beds sport the Nottinblú Sleep System from Italy, which includes a down topper which workswith the bed to ensure optimal body heat regulation and comfort (also sewn completely by hand).
In addition, the Nottinblú mattress, made from 100% organic natural rubber – Caoutchouc – acts as a performance layer that responds to the body's movements. Selected to provide guests a deep sleep that they've never had before, we're reminded that the hotel bed is indeed the most important asset in the hotel which is often overlooked by major chains.