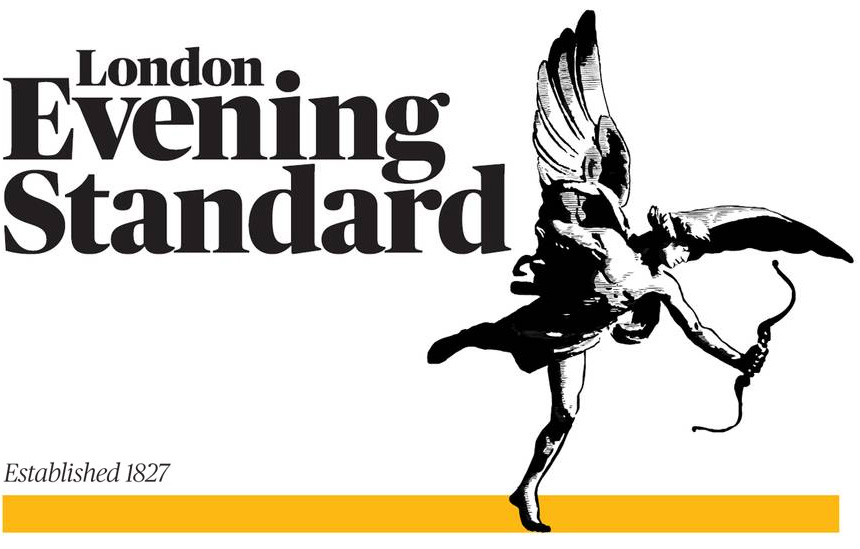 A great night's sleep is the new must-have. Snuggle down, tracker on wrist, plug in the bed and relax, says Barbara Chandler.
THERE'S nothing better than a good night's sleep. March is National Bed Month, an annual sales promotion launched by the British bed industry more than 20 years ago to persuade people to chuck out their old bed and buy a new one.
Today's makers stress the health and wellbeing benefits of restful sleep – and it's working. Bed sales at John Lewis are up 10 per cent year on year, while on the internet are countless firms selling beds "in a box" and making competing claims. Just be sure you can send the product back if it doesn't suit.
The National Bed Federation's "tick logo" means a bed conforms to laws covering fire safety. cleanliness of fillings and trade descriptions. Visit bedfed.org.uk for a guide to buying a bed.
MONITOR YOUR SLEEP
This new craze is fostered by wearable fitness trackers that sit on your wrist and record your total sleep time, whether deep or light, and how often you wake through the night. The Fitbit Alta comes in pretty pink, priced about £130, while the new Nokia Steel HR is about £250. People are even buying stand-alone sleep monitors, with sales up 55 percent at john Lewis in the past six weeks. For about £130 you get sleep analysis, soothing sounds "synced" with your breathing, and a gradual wake-up call for "a relaxed start to the day".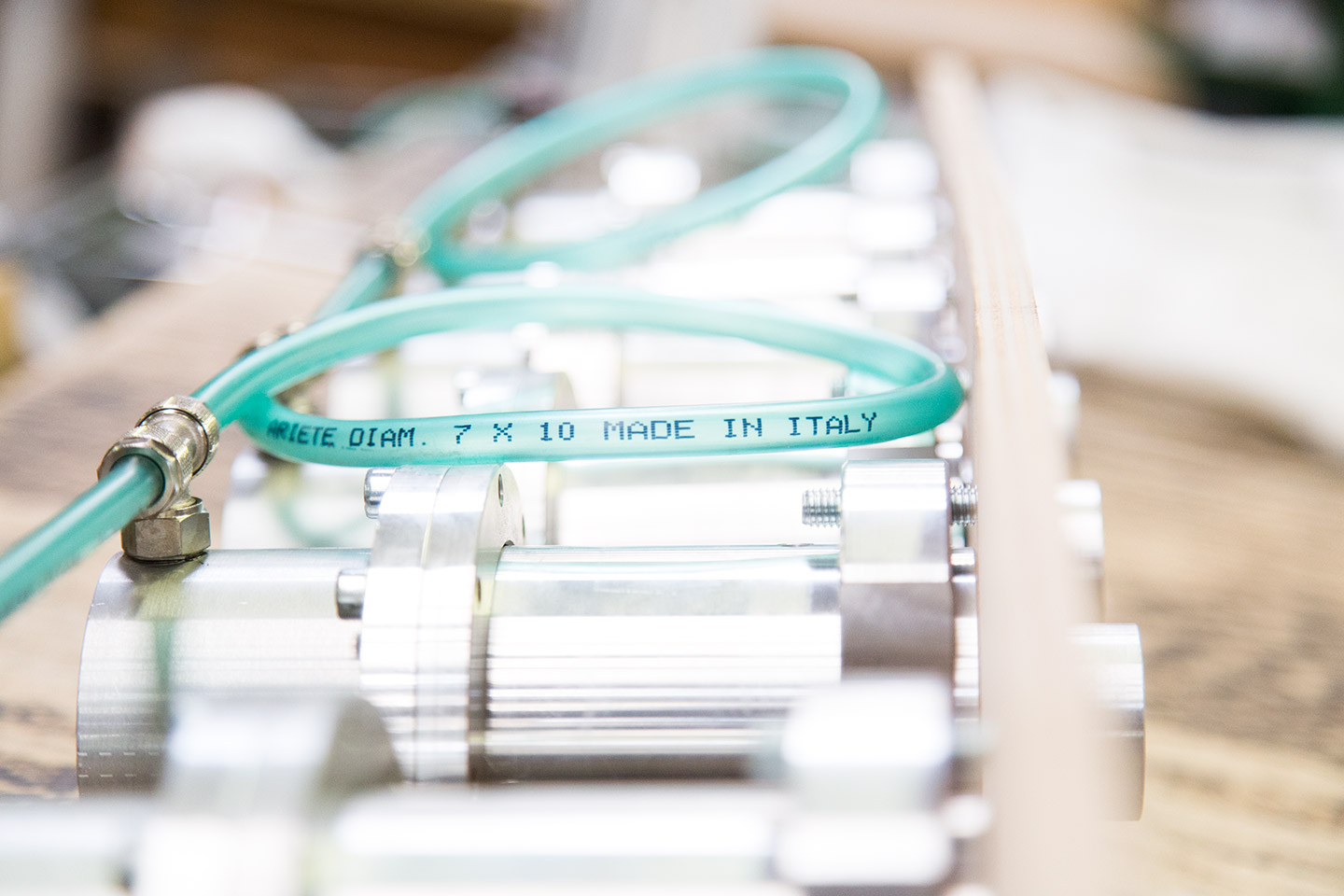 Responsive: Nottinblú – "pressure-balanced" system adjusts to keep your spine in alignment (westendbedcompany.com)
In Sheen, Brent Cooper, London's "Mr Bed", has been selling major brands in the capital for 40 years. He brought Hästens, the premier Swedish brand, to Chelsea. Then two years ago he opened Westend Bed Company in Upper Richmond Road, SW14 (020 7723 2925; westendbedcompany.com), where he demonstrates the latest trend in hi-tech beds: motorised sleeping.
SUPPORT YOUR SPINE
These beds plug into the mains with a control to adjust the way they support you. New in from Italy is the Nottinblú, the "Fluid pressure-balanced sleep system" bed, which automatically adjusts to keep your spine in correct alignment, even if your weight and shape alter over time. They also suit a modern lifestyle. "Now you can comfortably lounge to .surf the Net, check your social media and emails and watch TV," says Cooper. "Just adjust the bed to suit.".
He's also stocking the Superead from Treca Interiors in Paris, with "four silent motors to adjust five independent sleeping surfaces_ This type of bed will cost £4,000 upwards, though Westend has "normal" beds from £1,000.
"People simply don't spend enough on their bed," says Cooper. "My customers rock up in a Rolls but won't fork out for a good night's sleep that could change their lives."
He claims this "power steering for your mattress" will be ubiquitous in 10 years' time. Indeed, you real1y have to "test drive" these new beds to see what suits – and Cooper has a private sleep room for you to do just that.
'ORGANIC' BRITISH BEDS
Using natural materials, sourced and assembled in Britain, is another big trend for beds. Cooper has his own British handmade brand, while at Abaca, based in rural Wales, founder Rhiannon Rowley worked with the Soil Association to develop her "organic" beds.
Heal's says its new "organic pocket" priced £1,299 is already a bestseller. Meanwhile, Marks & Spencer has an eco-factory in Somerset making a third of its bed range.
A wider bed than the old standard 4ft6in (135cm) is now a no-brainer for couples seeking a better night's sleep. However, it eats floor space in small bedrooms of new homes. So you might want storage drawers in the base, or a mattress that lifts from one end to access a cavity for spare bedding. Sales of king size mattresses (150cm by 200cm) at john Lewis are up 19 per cent on last year, with a similar rise in sales of super king (I80cm by 200cm).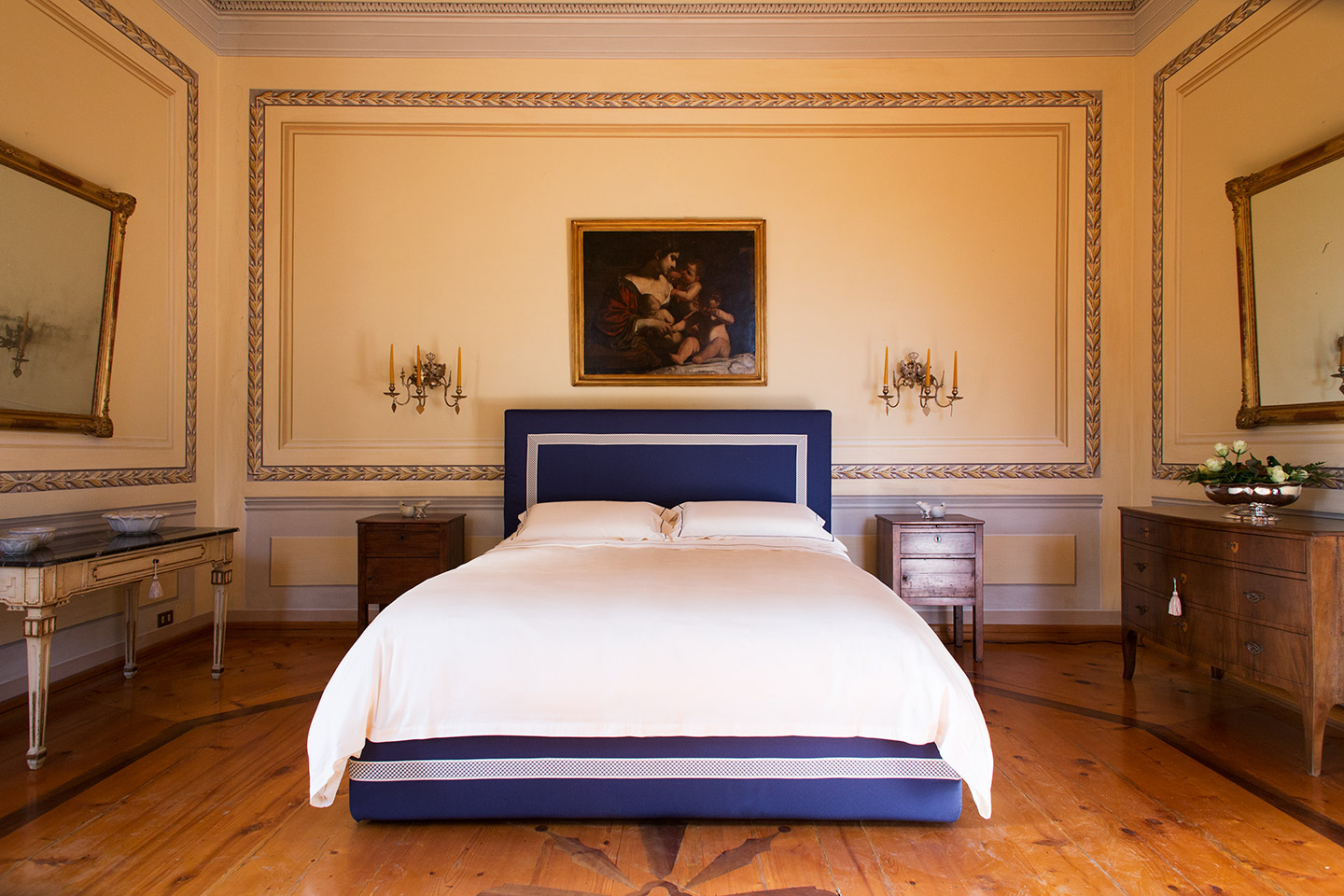 Buonanotte: the Roma bed from Nottinblú, £3,379. The Italian range is super-adjastable (westendbedcompany.com)
EXPERTS say, however, that you don't have to spend thousands of pounds to improve your sleep. Simply leaving your phone outside your bedroom could help. You could cut out caffeine or fine-tune your duvet tog – Ikea advocates different togs for double sleeping. How about new pillows? John Lewis has racks to try, plus 24 "feel-me" samples for duvet fillings. Or try better-quality bed linen of not less than a 400 thread count.